News and Updates about the Keystone Chorus
Thursday February 20 2003 - Welcome to the news update page of The Keystone Chorus. This is where we hope to keep you update on local happenings in Barbershop singing as well as other items you may find of interest. To start our sharing, we thought you might like to know that the Valentine Singing promotion was a success. We just happen to have a picture to prove it!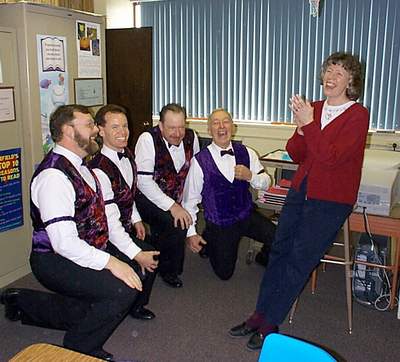 A certain lucky gal gets serenaded.
The particular serenade happened in the Volga Elementary school. A great way to bring the joy of Barbershop singing to kids.